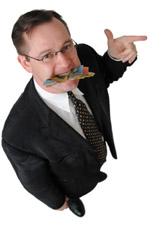 It's as easy as ...

Select the type of lead you want
Buy leads nationally, by island, district or individual postcodes
Choose the amount you want to pay per lead
Nominate a weekly budget
Receive leads in real-time
One of the greatest challenges for any business is to attract new clients ... but not just any clients, you want to meet the right clients ... clients who know they need your services and who are seeking insurance or finance advice.
At Financial Services Online NZ we find these clients for you ... clients who are actively seeking the services you offer.
Finding new clients can be time consuming, but it is a critical part of building value into your business.
We invest heavily in marketing to consumers who are looking for experts like you. We qualify them for you and we send you their details - and you increase your sales, your client base ... and the value of your business.
We are developing lead generation from enquiries for a broad range of insurance, mortgage, finance and investment products.
Sign-up Bonus
Register today and we'll give you $100 worth of leads for FREE!
When you sign up and make your first payment towards purchase of internet leads from us, we will match your payment dollar-for-dollar up to $100!